2022 in Review
Since Unifonic was established in 2006, we have been committed to continuous growth and development. By looking firmly ahead and searching for ways to make a positive impact, we have cemented our role as a CPaaS leader, empowering clients to provide exceptional CX. We have also built a culture we are incredibly proud of. The last twelve months have seen us scale up significantly, achieving several major milestones as an organization, and driving change for the region's tech industry.
Sharing our vision and expertise
Having evolved quickly as a brand, 2022 was the right time to develop a new identity for Unifonic, encapsulating our vision of creating real moments of connection between people and companies. Unifonic's rebranding was announced during LEAP, a global technology event held in Riyadh. It was the first of many high-profile events where our senior leadership team shared their insights during the year.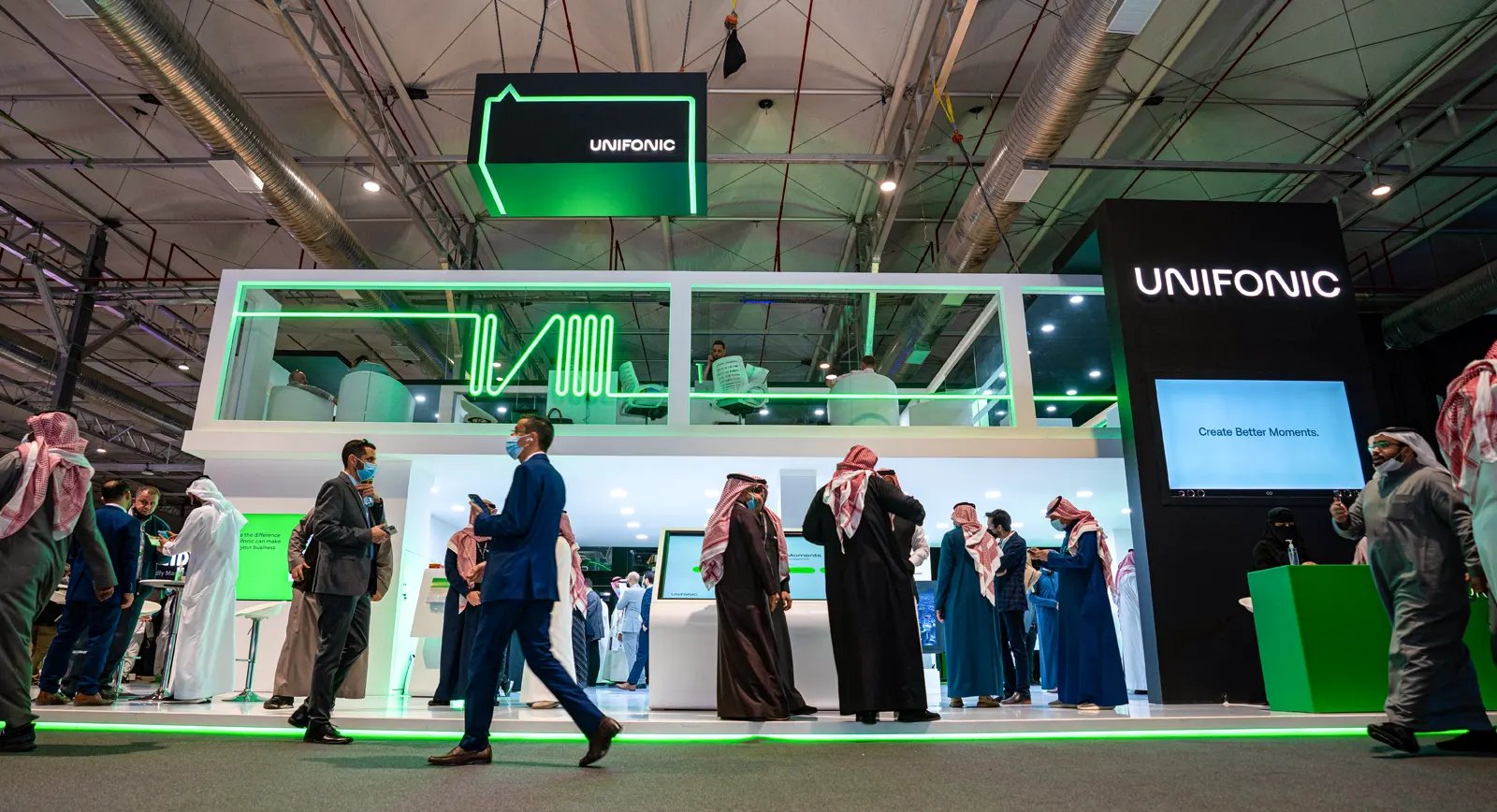 Other events included IDC's Middle East CIO Summit, the E3 Customer Experience Conference, Seamless, and GITEX. As well as key figures taking to the stage - such as Ahmed Hamdan, our Co-founder and CEO, Ibrahim Almohaimede, VP and MD (KSA), and Mohammed Sleeq, VP of Strategic Verticals - we welcomed thousands of visitors and VIPs to our booths, where the brand promise came to life in true Unifonic style. These events also saw multiple MOU signings with respected entities from across the region who are accelerating their digital transformation strategies.
Product innovation and partnerships
Developing cutting-edge products that meet people's needs by providing one platform for every conversation is key to our success. Some of our latest solutions include Number Masking, and Flow Studio. After introducing Flow Studio in February, we developed it further, and it now has native integrations with over 80 of the world's leading sales, marketing, support, and operation platforms. Most recently, after generating high demand in KSA, our Voice solution launched in the UAE, connecting teams and customers through turnkey voice experiences with the release of the 'bring your own connectivity' feature enabling global voice connectivity.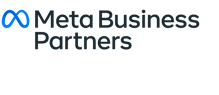 The WhatsApp Business Platform was included as a channel for our Multichannel Campaigns application - enabling marketers to create and send media-rich, personalized messages to their entire base, whether thousands or millions, directly from our platform, in just a few clicks. Alongside helping clients grow with next-generation business messaging platforms and software, we were pleased to be named a META-Managed Business Partner this year.
Building a culture of belonging
So much of our progress is down to having a fantastic team, and we were delighted to be recognized as a Great Place to Work® by the global authority on workplace culture. As a people-first organization, we incorporate the best workplace practices and create dynamic environments to excel.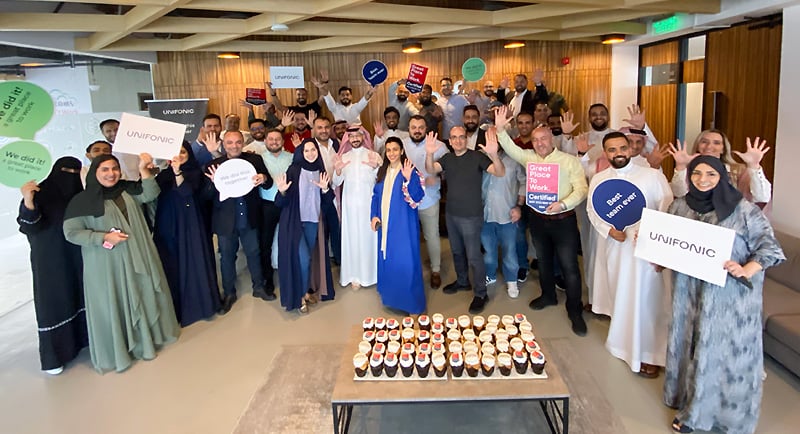 Learning and career development opportunities, competitive benefits, flexible working, allocation of shares, and first-class health care are all part of Unifonic's Colleague Value Proposition (CVP), attracting top global talent. Just this year, our team has more than doubled, bringing our total headcount to over 500 employees across six countries.
Strategic investment
In October, we announced Unifonic's acquisition of Sestek. Founded in 2000 with the goal of revolutionizing speech-tech, Sestek has developed a suite of AI-powered conversational solutions that empower companies to deliver a superior customer experience, enhancing Unifonic's product portfolio.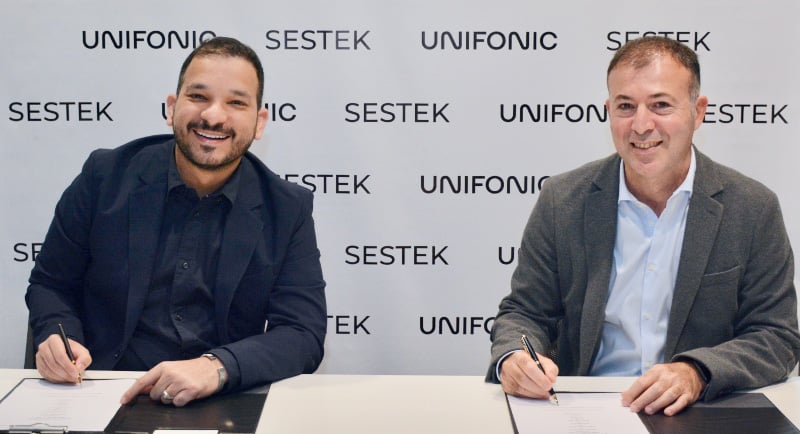 Sharing his thoughts about the acquisition, Jonathan Labin, President of Unifonic said, "Investing in opportunities that allow us to strengthen our offering, expand our influence, and deliver our growth objectives will always be part of our roadmap. We believe unequivocally in the value that we offer, and focus on establishing solid foundations for the future by maintaining a long-term outlook. Unifonic and Sestek share an ongoing commitment to disrupting the fast-growing and evolving customer engagement space, making this a very logical and exciting next step."
Empowering the start-up ecosystem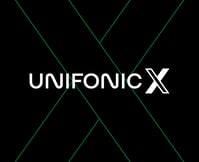 Supporting a new generation of entrepreneurs is important to Unifonic, and it is the reason why UnifonicX was created.

November marked the first investment through UnifonicX when it participated in the pre-seed funding for social commerce solution Slide, raising $1.75 million in collaboration with strategic angel investors from the F&B industry.

In addition, the latest cohort of the UnifonicX accelerator program launched in partnership with The Space, aimed at Saudi entrepreneurs and start-up founders in the cloud communications and SaaS industries. One of three pillars underpinning the wider UnifonicX initiative, the Accelerator Program plans to graduate 100 co-founders within three years.
Looking ahead to an ambitious future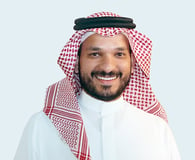 As the year comes to a close, there are a lot of achievements to take pride in, placing us in a strong position for 2023. Unifonic's Co-founder and CEO Ahmed Hamdan shares his thoughts:

"2022 has been a pivotal year for Unifonic in many ways, as we continue to demonstrate our ability to grow without losing sight of the values the company was built on. Now more than ever, our clients rely on technology to connect with colleagues, brands, and businesses. And our platform enables them to create a seamless experience across various channels. The last 16 years have taught us that our clients are our best asset, and we work closely with them to exceed their expectations in the way that we deliver, develop, and introduce products at speed. This approach creates valuable opportunities to share our knowledge, expand our reach, and raise more capital. By ensuring that all of our decisions are aligned with our goals, we will keep delivering new products and tap into more markets globally. It is an exciting time to be part of Unifonic and I would like to thank all the clients, staff, partners and colleagues who support us, playing a crucial part in what promises to be another very positive year ahead."