Bringing You the WhatsApp API Promise
Put your customers first by building on the go customer engagement solutions
to increase your customer support efficiency with less agent handling time .
17
x
Boost Notification Open Rate by
17 Times
91
%
91% Resolution Rate for Customer
Queries
75
%
75% Decrease in Order Processing
Time
Engage with your customers in an innovative manner by interacting in a more personalized
conversation using their most valued messaging app. Share multimedia, provide virtual
assistance and create brand awareness all through a single WhatsApp API.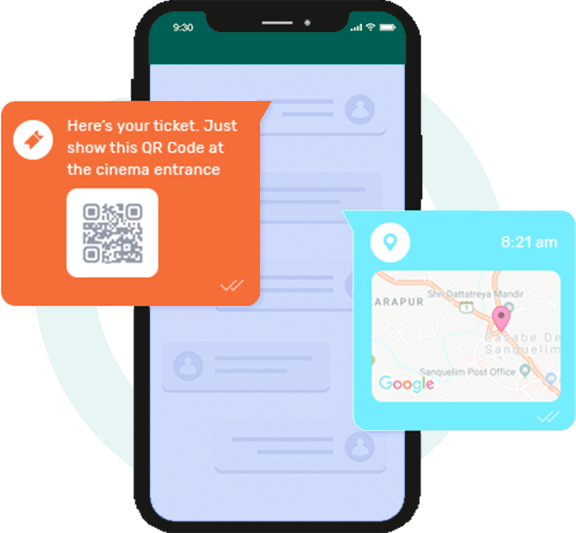 Empower Customer Journey through Personalized
WhatsApp Communication
Handle all your customer interactions in a simple, secure and reliable manner!

Better Engagement
Provide more rich customer experiences by sending multimedia, QR codes or attachments for more natural customer engagement solutions.

Analytics and Insights
Get comprehensive reports and insights of your WhatsApp communication regarding the delivery of messages and customer interaction.

Secure Communication
The communications between the customer and business are highly secured with end-to-end encryption.

Enhanced Customer Acquisition
WhatsApp with a business account accompanied by a blue verification tick can increase customer's trust and brand loyalty.

Earning Customer Loyalty
WhatsApp with a business account accompanied by a blue verification tick can increase customer's trust and brand loyalty.

Rapid Feedback
WhatsApp allows speedy query resolution with 3x faster response resulting in enhanced customer satisfaction.
Increase Customer Service Efficiency through WhatsApp Business API

Automated Templates

Timely Responses to Customer Inquiries

Account and Transaction Updates

Instant Response with Chatbots

Media Enabled Conversations

Decrease Cost and Load Time
Get Customer Inquiries Resolved 2x Faster with
WhatsApp Chatbots
Use our WhatsApp business API to provide customer support through virtual
assistance and instant notifications.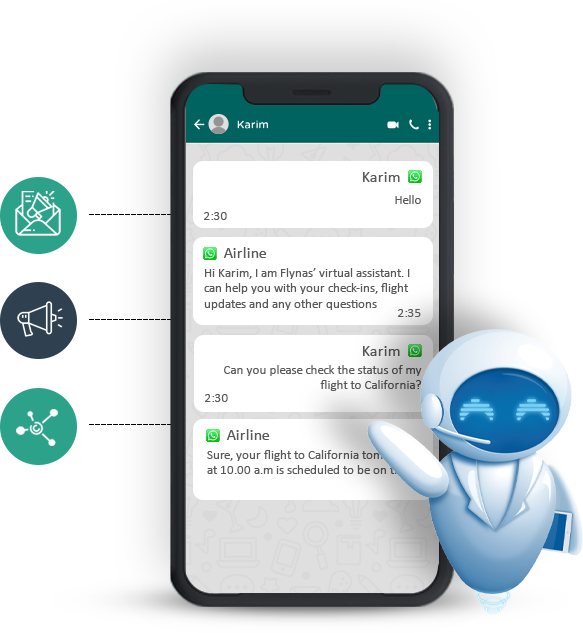 Provide Instant Customer
Support with IVR to
WhatsApp Deflection
Don't leave your customers hanging in call queues instead move their conversation to WhatsApp for seamless customer experience.
Allow your customers to directly connect with your live agents and chatbots on WhatsApp with unifonic's IVR deflection feature.
Learn More

Less Customer Wait Time

Chatbot Automation

No Extra App Downloads

Save on Cost and Agent Handling Time
Experience the Potential of WhatsApp Use Cases





Verification & Authentication

Let Us Answer Your Questions!
Talk to experts for customized solutions now.