Into New Worlds: Unifonic at Leap 2023
Unifonic to present the evolution of its omnichannel customer engagement technology and newly acquired conversational AI at LEAP 2023 in Saudi Arabia. The company's participation aligns with Saudi Vision 2030 to accelerate digital transformation initiatives in the Middle East.
February 2, 2023: Unifonic, the leading customer engagement platform and CPaaS (Communications Platform as a Service) provider in the Middle East, is set to participate at LEAP 2023 in Riyadh, Saudi Arabia. At the second edition of the global tech event, which will be launched under the theme 'Into New Worlds,' Unifonic will present its cutting-edge communication technology, redefining how brands connect with their customers. The conference will be held from February 6 to 9, 2023, at the Riyadh Front Exhibition and Convention Center.
Ahmed Hamdan, CEO and Co-Founder of Unifonic, stated: "Digital transformation is disrupting every industry. And for the most, it's led by customers' growing expectations for seamless digital journeys. We believe conversational technology will form the backbone for digital commerce, marketing, and support. In line with this, Unifonic is set to showcase the evolution of its customer engagement platform to a melting pot of tech innovators and leading experts from around the world at Leap 2023. We are proud to demonstrate how our technology can deliver seamless end-to-end omnichannel digital customer experiences, as well as showcase our new AI capabilities. Through this platform, Unifonic aims to empower organizations with advanced communication tools that promise exceptional experiences for customers."
"Moreover, it also offers an ideal setting to underscore the advancements we have achieved from our acquisition of Sestek, an AI-driven conversational automation company'. Ahmed Hamdan added.
This year's LEAP conference, featuring more than 700 speakers from 50 countries and 900 local and international companies, will significantly advance KSA's economy through numerous partnerships, agreements, and investments. Unifonic is also excited to spotlight UnifonicX, an investment of SAR 100 million that focuses on Acceleration and Venture Building, among other initiatives. The accelerator program is targeting rising SaaS startups. This initiative program aligns with and supports the Saudi Vision 2030 of accelerating digital transformation initiatives for public and private enterprises in the Middle East, as well as meeting Saudi Arabia's goal to invest in high-growth, high-impact technology startups in the country.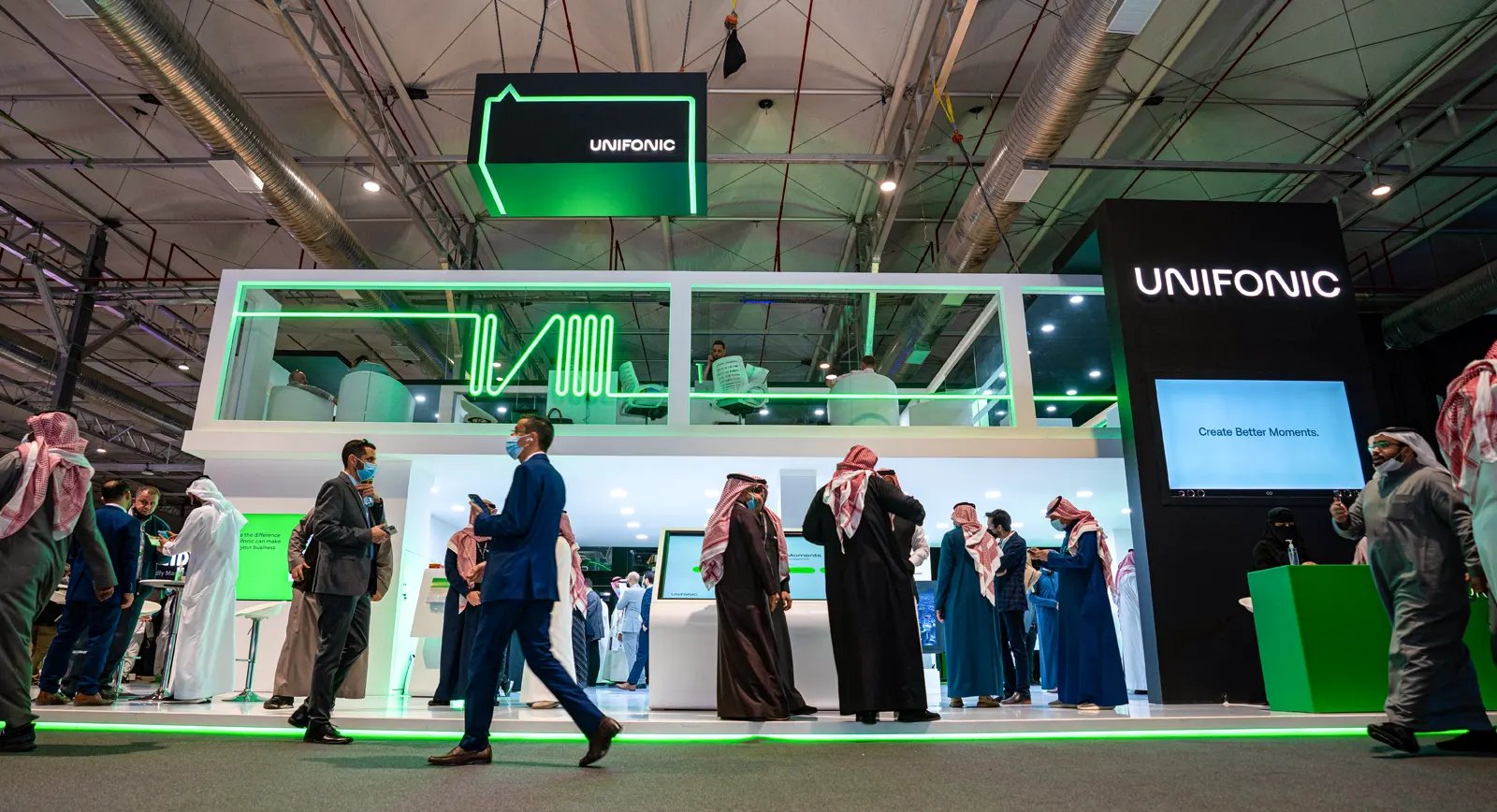 Unifonic at Leap 2022.