Overcoming Enormous Challenges - 2020 uStars (News)
2020 threw challenges at us that we couldn't have imagined twelve months ago.
Almost overnight, Covid-19 threw the plans of just about every organization out of the window. This included many of our sales leads and prospects. Shrinking order books and growing uncertainty made many enterprises cautious about new investments and initiatives.
Customers cut budgets as they saw their sales go down. Deals that were being negotiated were suddenly under threat. And a new layer of difficulty was added to the ever-present challenge of getting organizations to think about expanding communication channels when the future looks so unclear? Everything was more difficult because face-to-face meetings were impossible - making it much harder to build relationships and engagement.
"Excuse or opportunity? The reality is often what you make it." -Anonymous
Our salespeople responded positively to this level of dramatic change. They adapted rapidly to the new reality and worked both hard and smart. Soft skills such as perseverance and creative thinking came to the fore. They didn't accept 'no' as an answer and concentrated on finding a different way to make a customer say 'yes.'
The sales team identified new prospects who suddenly had a more urgent need for our solutions. They had the tenacity to close deals even when potential customers were highly cautious or distracted by events. And in our opinion, this is what made them winners!
"The secret to winning is constant, consistent management." - Tom Landry
Winning, no matter how tough the challenge, is the unifonic way. And a few members of our sales team embodied that way down to the letter and did a fantastic job of adapting to overcome the unexpected. They kept the process moving, overcame obstacles, and did whatever it took to get new customers over the line. These individuals achieved a truly extraordinary success. So it's time to congratulate and thank the uStars of 2020.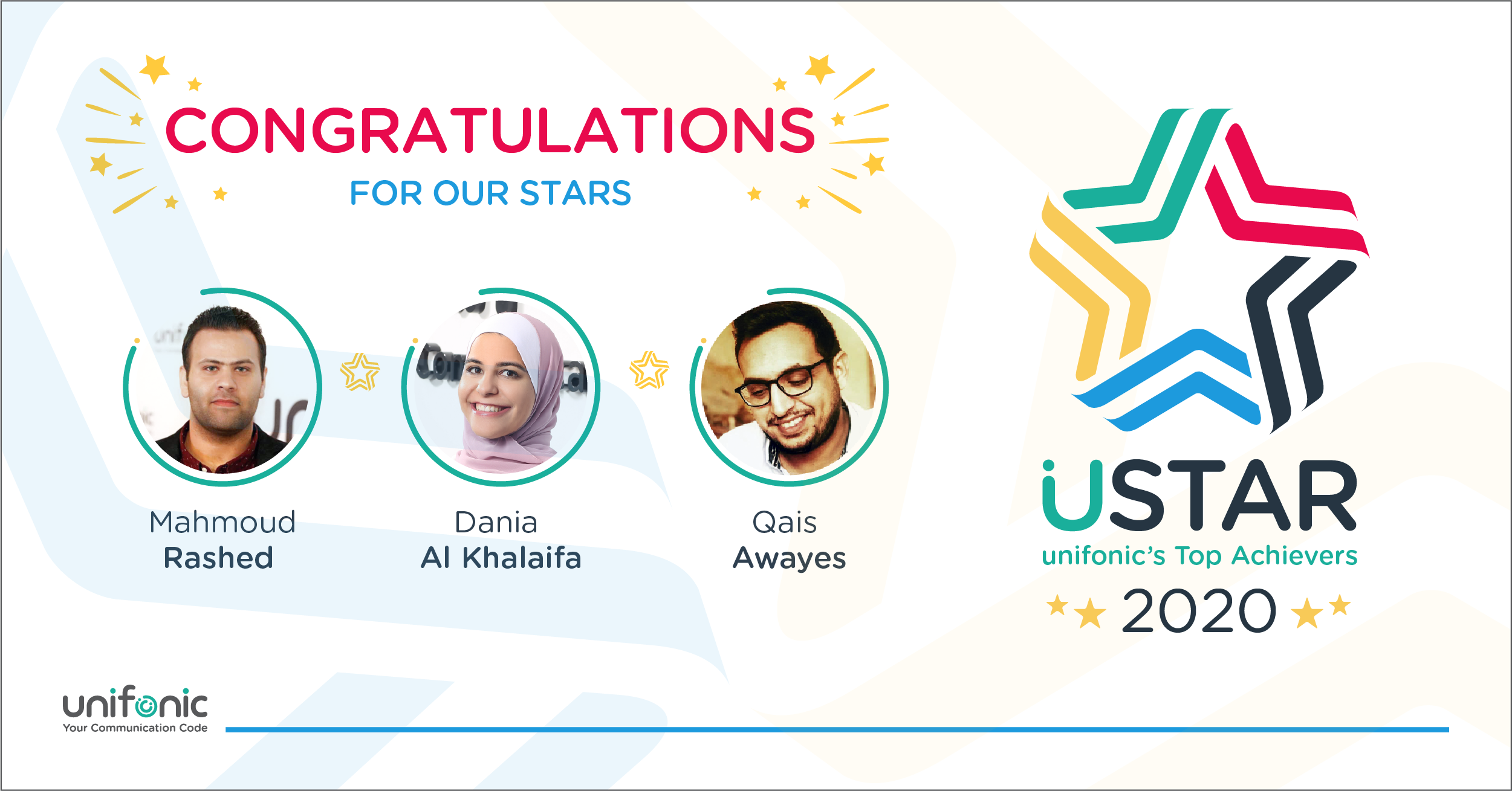 Congratulations to you our 2020 uStars! You have made yourselves and unifonic proud.
To know more about the uStar program check our uStar 2019 post!