WhatsApp is crucial to forward-thinking retailers and e-commerce vendors. Most of your customers use WhatsApp for private, secure and convenient conversations. It's the messaging service of choice for more than 2 billion people worldwide, and as many as 80% of people in the GCC region.
From order confirmations and receipts to delivery and after-sales care and customer satisfaction, WhatsApp Business API delivers 24/7.
The API integrates easily with your back-end software, including your sales software and customer relationship management software to give your customers a unified, omnichannel experience. Customers can opt-in to receive WhatsApp notifications at point-of-sale, either in-shop or online, by giving their phone number or scanning a QR code.
WhatsApp Business API makes it easy to keep customers notified of their purchases and orders, and easy for them to contact you. They can choose to find out about new products or trends on a preferred channel. It's convenient, and personal. That helps build customer loyalty.
This article will look at some specific WhatsApp uses cases for retailers and e-commerce outlets. For a more general overview of WhatsApp Business API, including the registration process and best practice tips, please see this guide.
In most cases, interactions will involve outgoing notifications from you to the customer regarding an order, while messages from customers will mostly be queries about products or availability, or customer care. Good customer care is critical in this sector. The automation possible with WhatsApp Business API gives firms using it a clear edge over competitors without it. Nobody enjoys waiting in a call queue to speak to a call center agent. If you can offer customers the option of diverting to a WhatsApp chat to resolve their queries, it will give them a better experience. Customers will usually choose the easier option. Even if you are unable to resolve their issues immediately, you can acknowledge receipt of the query and they do not have to wait on the phone to speak to anyone. That improves the customer's experience.
This not only reduces pressure on your call center agents at busy times, it's also considerably cheaper than maintaining phone lines. And it has a knock-on effect. Customers diverting to WhatsApp chats reduce the call-waiting times for those customers who prefer to stay in the queue to speak to a human agent over the phone. That makes their experience better as well.
Notifications
You will mostly send customers notifications through automated template messages. These will be triggered by events or timed updates in your back-end systems – for instance, you may send a receipt automatically when your system records that a customer has made a purchase.
Timed notifications may alert a customer that a product is due for servicing, or that an extended warranty, insurance or subscription service such as a VIP customer club membership is due for renewal.
Notifications Examples:
Purchase confirmations – receipts or order confirmations

Delivery notifications or tracking

Order updates, such as order completion

Pre-order updates when a product becomes available
C

u

stomer care
Prompt responses are extremely important in customer care. Few customers will choose to send an email if there is a more immediate option available. No one likes being held in a phone queue for very long. And it's frustrating, when we want to speak to someone regarding a query or complaint, to find that their office hours are over.
That's where WhatsApp business API comes in. You can offer customers the option of diverting to WhatsApp when your call center agents are experiencing high volumes of calls, or your call center is closed for the day. Once customers know that you offer a WhatsApp customer care service, many will make it their preferred way of contacting you. It's private, convenient and familiar to the vast majority of customers.
Queries from customers will feed into your customer relationship management software to be picked up by your human agents or your chatbot.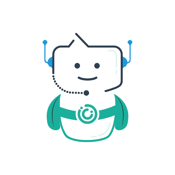 Chatbots offer a reliable, low-cost way to ensure customer care 24/7. They come in two varieties – rules-based chatbots, which offer a menu-like series of options, and Ai chatbots, sometimes called smartbots, which off a more natural way for customers to chat. unifonic's WhatsApp Business API comes with rules-based chatbot which can be customized to your needs.
Whichever type of chatbot you choose to employ should offer customers the option to speak to a human agent instead. While many customers find chatbots convenient, some do not enjoy the experience. Rules-based chatbots may not offer the option they want, and AI chatbots may not understand the question. Human handover, through a menu option or intelligent full-back, is important for keeping your customers satisfied and engaged.
For many queries, however, well-designed chatbots will deal with the majority of customer queries quickly and conveniently, and far cheaper than a human agent.
Customer Care Examples:
Return of refund requests

Order updates or changes

Product availability requests

Payment or billing queries

Product service enquiries

Are you ready to digitalize the retail sector and automate ecommerce? Do you want to provide simple and hassle-free purchases for customers? Request a WhatsApp Business API account from unifonic today and unleash opportunities for your business.
How to harness the power of WhatsApp business API to create a remarkable customer experience?