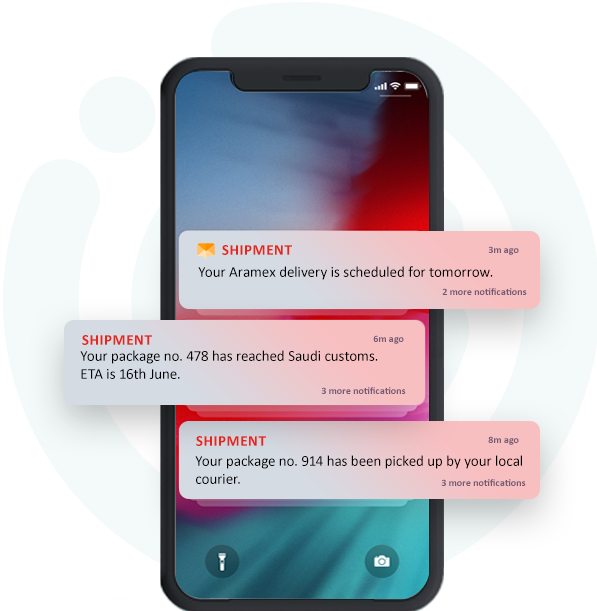 Create omnichannel customer journeys
Courier companies have integrated our SMS notification API for real-time dispatch notifications ensuring that their customer experience surpasses their competition.
Standout with Impactful Features of Our
Instant Notifications

Quick Delivery
Deliver your message to the customer at the right time with no delays.

Real-Time Reports
Get quick delivery reports regarding the delivery of notifications.

Multiple Channels
Send customer notification via SMS, Voice, WhatsApp and other messaging applications.

Failover System
Ensure maximum delivery success through an automatic failover system.

Seamless Integrations
Easily integrate our notification API in to your existing platform.

Rich Media
Make business conversations interactive by using multimedia content.
Personalized Use Cases for Omnichannel Notifications
Businesses from all industries use our engagement platform to reach their
customers through instant notifications.