Success stories powered by Unifonic: Circlys
Circlys has recently raised $1.3 million through crowdfunding to expand its team and foray into new geographies. "We plan to start operations in the rest of GCC, North Africa, and East Asia. This is where Unifonic comes in handy because they offer global coverage with a single platform,"


The push to become the most prominent digital economy in the region has fostered fintech innovation in the Kingdom of Saudi Arabia. New government initiatives such as SAMA's regulatory sandbox are bringing rapid change, leading to a wave of fintech startups in the country. A case in point is the public savings platform Circlys, which was set up with a mission to enable the digitally savvy population of Saudi Arabia to access online savings products and secure their money.
This digital ROSCA (rotating savings and credit association) platform was initially launched as a paper-based company in 2015 and subsequently digitized its platform in 2017. It was licensed by SAMA in 2020 and since then has been serving a large chunk of the population in KSA.
Traditionally, the ROSCA practice for savings has been widespread in Saudi society. However, it was often plagued by many issues such as poor record keeping, reliability and inability to offer long term savings. Now, the digital version mitigates many of these concerns and allows users to join savings circles easily and transact digitally.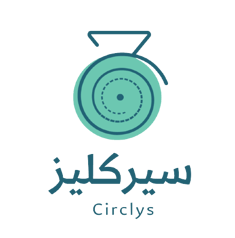 "We target the underserved segment of financial institutions with guaranteed payment and protection from fraud. We offer savings plans up to SAR 60,000," says Khaled Hassoun, CEO and co-founder of Circlys.

Circlys, a smartphone-based app available on Android and iOS platforms, currently has around one million users in Saudi Arabia. Anyone with a digital ID, bank account, and good credit score can join this collaborative savings platform. "We are very inclusive and have savings circles ranging from SAR 500 to 5000 monthly installments, aimed at all segments of the society – from low-income groups to housewives to salaried individuals," says Hassoun.
The CEO says the company vets all its members with a robust risk assessment framework before onboarding them. "We are connected to multiple eKYC providers through APIs to ensure the ability of members to be part of our circles and compensate from our end if anyone defaults.
"We also provide a smooth user experience with a presence across multiple channels. For example, we are using SMS and WhatsApp as customer touchpoints and to enable speed in transactions."
The communications platform, provided by Unifonic, is critical to Circlys's customer experience strategy. "We rely on SMS for user authentication, transaction alerts, and to push marketing campaigns. We selected Unifonic after a stringent evaluation process. We were looking for a cloud-based, easily scalable communications solution with all the features. They provide a robust communications platform with best-in-class APIs and enterprise-grade software," says Hassoun.
Circlys has a strong in-house development team, which gives it a competitive advantage in the market. "We provide customer support through social media channels, aggregated on a platform developed in-house. We are also using chatbots from Unifonic to answer common questions people ask about our service. Cybersecurity is also paramount because SAMA governs us, and all our digital assets are hosted in the cloud. We have put in extra security layers to ensure safety of money and customer data protection," says
Hassoun.
Circlys has recently raised $1.3 million through crowdfunding to expand its team and foray into new geographies. "We plan to start operations in the rest of GCC, North Africa, and East Asia. This is where Unifonic comes in handy because they offer global coverage with a single platform," he concludes.