Success stories powered by Unifonic: BIMA
Oman-based insurance house BIMA transforms customer experience with WhatsApp Business.
BIMA is Oman's largest insurance aggregator portal that offers a range of products, including life, home, and motor insurance. The insurance broker accounts for 10 percent of the country's motor insurance market and processes around 500 policies every day. Insurance buyers can log into BIMA's unbiased portal, which lines up quotes from 13 insurance providers and choose the best option for them, saving lots of money and time.
In the highly competitive insurance brokerage market, ensuring a good customer experience while protecting data and maintaining compliance is a key focus in BIMA's business strategy. BIMA leverages WhatsApp Business Platform, via the Unifonics Customer Engagement platform, as a business communication tool to unlock better customer experience and find new ways to communicate with its customers.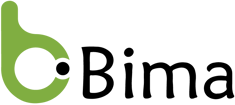 "We try to digitise and automate the customer journey as much as possible so that our customers find it easier to insure through us than going to providers directly. It means they don't have to fork over info to multiple providers and receive multiple messages. Customer experience is the only reason they return to us," says Said Al Rashdi, CEO of BIMA.
To bolster its customer experience strategy, BIMA has moved away from legacy communications systems and deployed WhatsApp Business solution from Unifonic to meet its marketing and customer support requirements. "Our customers prefer WhatsApp over any other communication method, which has been the backbone of our communications strategy since our inception. We even deliver policy documents through WhatsApp," says Rashdi.
The CEO says it is hard to imagine how the business would operate without WhatsApp. "Though we have an option on our website for customers to upload their documents and receive policies, it is obviously not as easy as WhatsApp because it is limited by size and type of documents. WhatsApp allows our customers to choose any document and share it with us hassle-free."
Besides the ease of onboarding customers, WhatsApp has helped BIMA significantly reduce customer support costs and improve its quality. "Where we have excelled is the integration of WhatsApp with our portal, which allows our agents to handle many customers simultaneously. In addition, we have developed our own interface that helps us reduce the human resources and time needed to support our customers," adds Rashdi.
Bima also uses Unifonic's Chatbot for its customer service and support operations. "We found that people who prefer to buy insurance without the WhatsApp experience will do it without human interaction through our website. However, customers who buy policies through WhatsApp are looking for a more human experience and wouldn't be excited to have a completely bot-based transaction," says Rashdi.
BIMA has taken the middle ground by configuring its bots, using Unifonics Chatbot Builder, to handle the first half of transactions, which is usually to assist users in finding information if that is all they are looking for. "For example, if you are stuck somewhere and need roadside assistance, it would be much faster if a bot responds and tell you the phone number you should be calling. However, we are open to automating processes with chatbots as the technology becomes more mature with AI and NLP algorithms. We think almost all of our business can be handled by chatbots, but not until these virtual assistants are intelligent enough to handle complex inquiries or understand any discussion and respond to it," says Rashdi.
BIMA is now gearing up to launch its B2B platform and plans to scale up the Unifonic solution to support its expansion plans. "We can expand into any vertical without worrying too much about how to communicate with customers thanks to Unifonic's customer engagement platform. We chose Unifonic after evaluating many international brands in the market because of the quality of their service and support. Moreover, being a regional player, Unifonic understands our business needs and speaks the same language. They even have a dedicated account manager for us, which is essential when your whole business depends on WhatsApp," he concludes.