WhatsApp Business API for government can automate much of the process of interacting with citizens and residents, and it can do so at a significantly lower cost than SMS messages or call centers can. This helps to keep costs down at a time when public bodies are under increasing pressure to reduce budgets.
WhatsApp Business API for Government
In March 2020, as the Covid-19 pandemic spread worldwide, the World Health Organisation (WHO) launched a covid information service on WhatsApp. It decided to use a messaging service that was already widely used rather than creating a dedicated app as it wanted to maximize its reach. WhatsApp also offered the organization the ability to issue guidance in rich media formats, including infographics and videos.

The WHO's decision to launch its WhatsApp service during the COVID-19 pandemic highlights the reasons why other government bodies will find the service useful. WhatsApp is the most widely used messaging service worldwide, with more than two billion users globally. In the Gulf region, as many as 80% of residents use WhatsApp.

Since users must sign up for the WhatsApp service, it is not suitable as a primary means of issuing general alerts in the same way that SMS or automated voice calls might be. However, it offers more options for sharing information, and the application process includes visible verification so users can be assured the information is coming from an official source.

Government bodies and public agencies, like any other organization, must go through an application process to use WhatsApp Business API. WhatsApp's terms and conditions do not allow political posts – as they forbid promotional notifications from private companies – so the communications strategy must be based on services that will help citizens and residents.

An agent such as Unifonic will help to ensure that the proposed messaging fulfills WhatsApp's terms and conditions.

Government bodies will generally see two forms of WhatsApp interaction with citizens and residents. The first will be notifications sent out by the agency, and the second when citizens and residents approach the agency for information.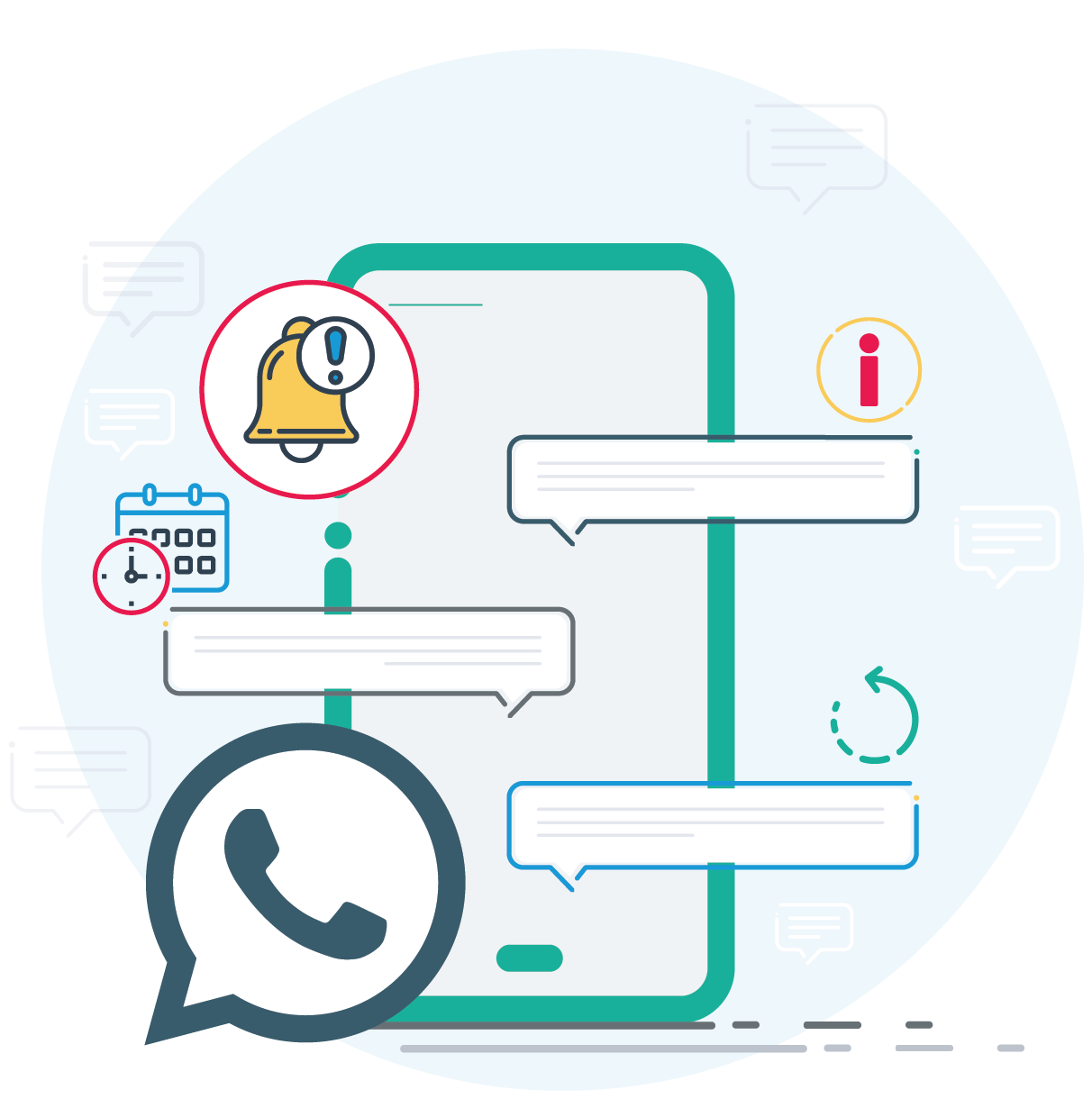 Notification
Messages are typically sent using templates, which are pre-approved by WhatsApp and must be based on an interaction between the organization and the client.

Exactly what notifications are suitable will depend very much on the department, but they might be grouped into broad classes – a notification that a document is about to expire, that a payment is due, that expected documents are available to collect or are being delivered, or an acknowledgment of the receipt of documents or payment.
For example, a road agency might warn a driver that their annual car license, or driving license, requires renewal. They can then provide information about how to go through the renewal process – perhaps a link to a website – and a suggestion that the driver replies if they need more information.

Because WhatsApp integrates seamlessly with existing databases and back-end systems, a notification can be sent automatically at a predetermined trigger. Renewal notifications might be sent a month or six weeks before the renewal date, giving people time to prepare the documents they need to support the renewal, for example. This will help to ensure that their renewal processes go smoothly.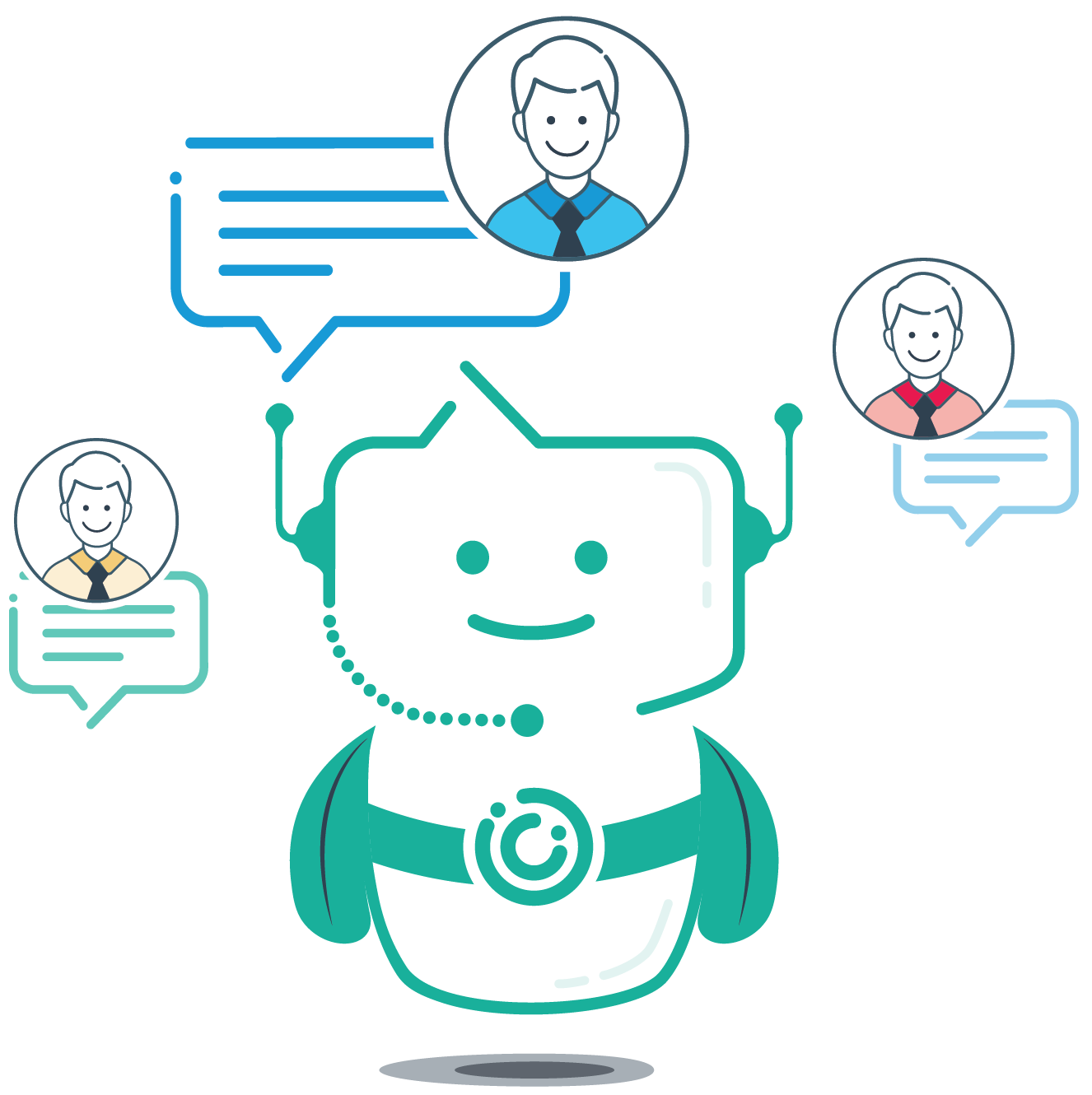 Customer request
Client approaches will likely be dealt with first by a chatbot, such as a menu of options from a rule-based chatbot like the one bundled with Unifonic's implementation of WhatsApp Business API.

People approaching government bodies will likely be looking to report a problem or to find information. A well-designed chatbot will make both processes easy.

Requests for information may guide clients through your procedures for completing applications, making payments, reporting issues, or even social distancing.
Because of WhatsApp's rich media capabilities, you can supply the information as a video, PDF, or infographic instead of text. You could even send application or renewal forms for clients to fill out on their phones, or a link to an online application.

Complex queries may be beyond the capabilities of a chatbot, or a smart bot, to answer, so it's good practice to plan an intelligent handover to a human agent if a querent can't find the information they're after quickly.