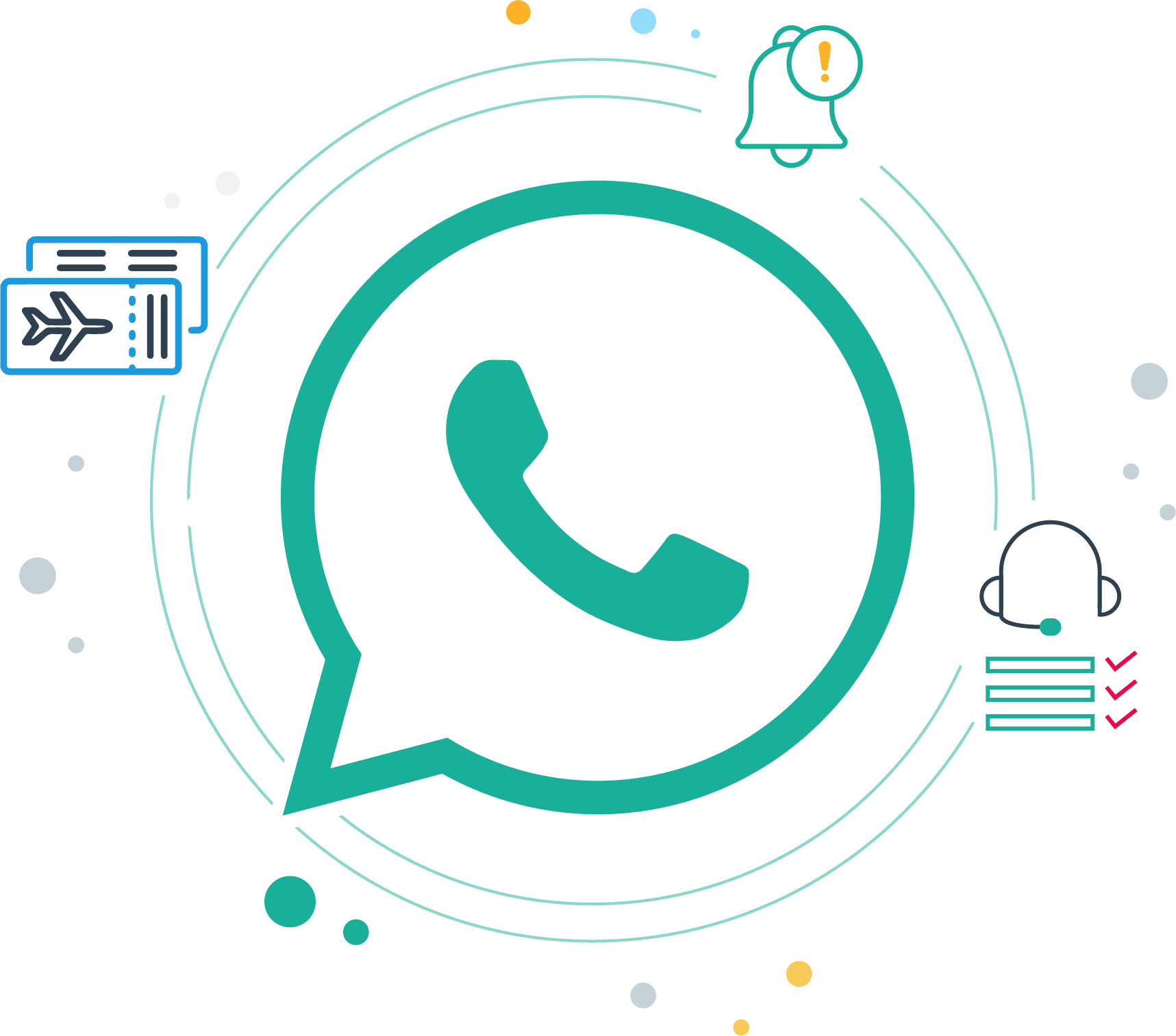 First, a quick recap of the types of messaging WhatsApp has allowed in the past. Until now businesses have only been allowed to send notifications relating to customer or clients' direct transactions with them, and only if the customer gives consent – for example, you might send a receipt for a sale, an electronic ticket, or a confirmation of an appointment or delivery time that a person opts in to receive.
Any promotional material or back in stock alerts were a 24-hour window after a customer approached a company through WhatsApp or responded to an automated message.
Rule 1: Customers must opt in to receive notification messages from you.
You can offer the option via a link on your website, in an email, with a sales receipt or even via WhatsApp itself. Brick and mortar retailers might provide a QR code at point of sale. Because they've opted in, they will be expecting messages from you.
Once permission is obtained, you're free to send messages based on pre-approved templates suitable for automation – which brings us to rule two.
Rule 2: Templates for notifications must be pre-approved by
WhatsApp. As with the existing types of notifications, you can't deploy them until WhatsApp has looked at and approved them. This process usually takes a few days.
Rule 3: Notifications must be personal to the customer or client.
Yes, that means you still can't send bulk messaging.
These requirements leave a lot of leeway for engaging your customers on a very personal level, for helping close sales, and for generating new sales through upselling or cross-selling. They encourage best practice in both sales and marketing - in particular that messages should be expected, relevant and timely.
What she also doesn't know is how quick and simple it was for her bank to add this extra level of security. The unifonic Programmable Voice API gave them access to all the voice and IVR functionality they needed, in just about no time at all.
With the rules in mind, let's look at how we might use these new types of notifications in sales, marketing and engagement.
Nearly 70% of eCommerce customers fail to complete a purchase, according to a 2019 survey, abandoning items in their shopping carts. They're clearly interested in the items but have hesitated at the last moment. Reducing cart abandonment will boost your sales figures significantly.
When customers have opted into WhatsApp notifications you can send a reminder that they have items in their cart a day or two later. Or you might try cross-selling by sending them a link to similar items.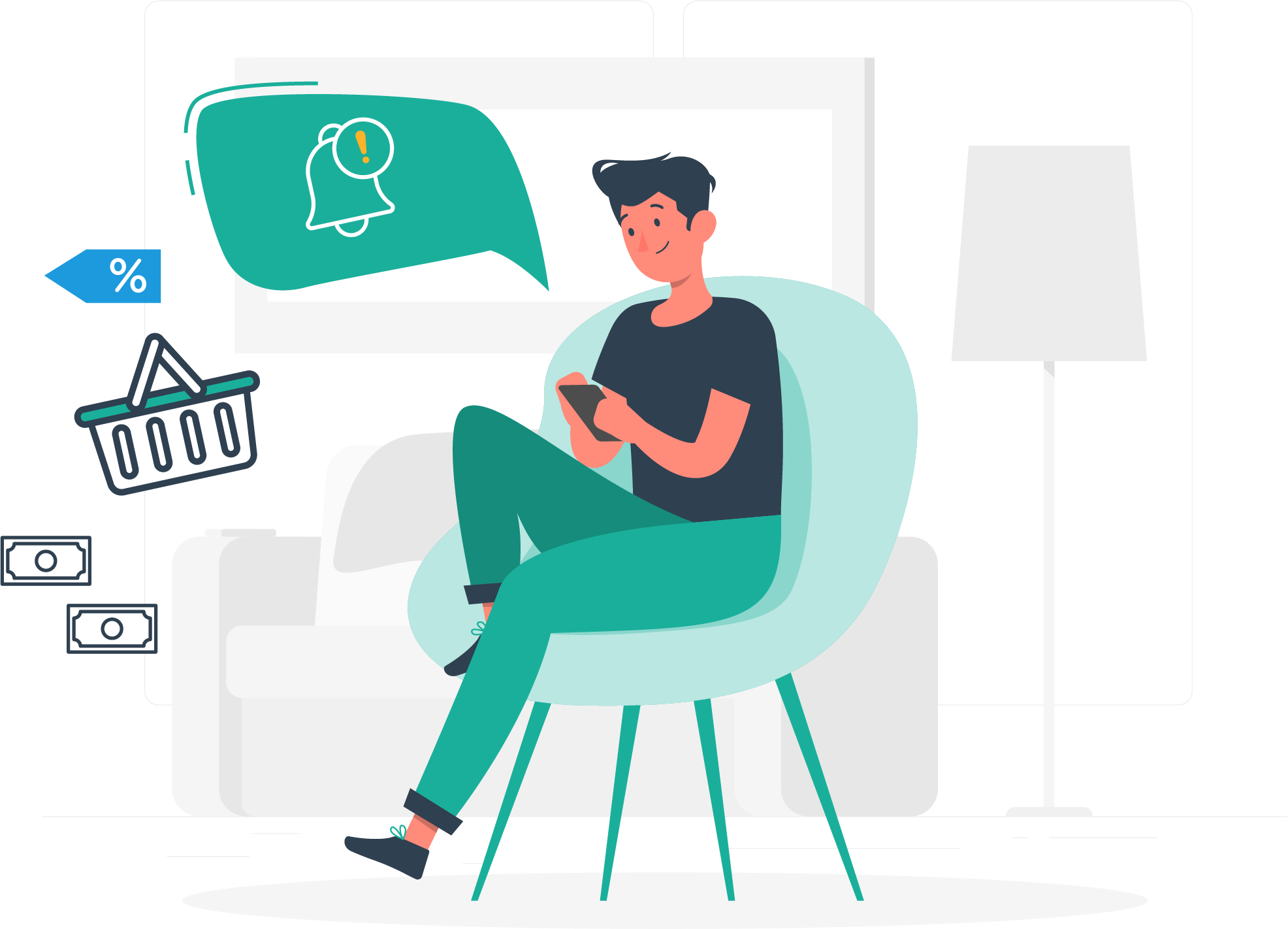 Perhaps an item on their wishlist is now discounted or has become part of a bundle they may be interested in.
You can use a customer's past purchase or search history to send them a few recommended items as well – an upsell an accessory to a previous purchase or cross-sell similar items, whether it be a new release from that customer's favorite brand or other purchases by customers who've also bought an item in their history.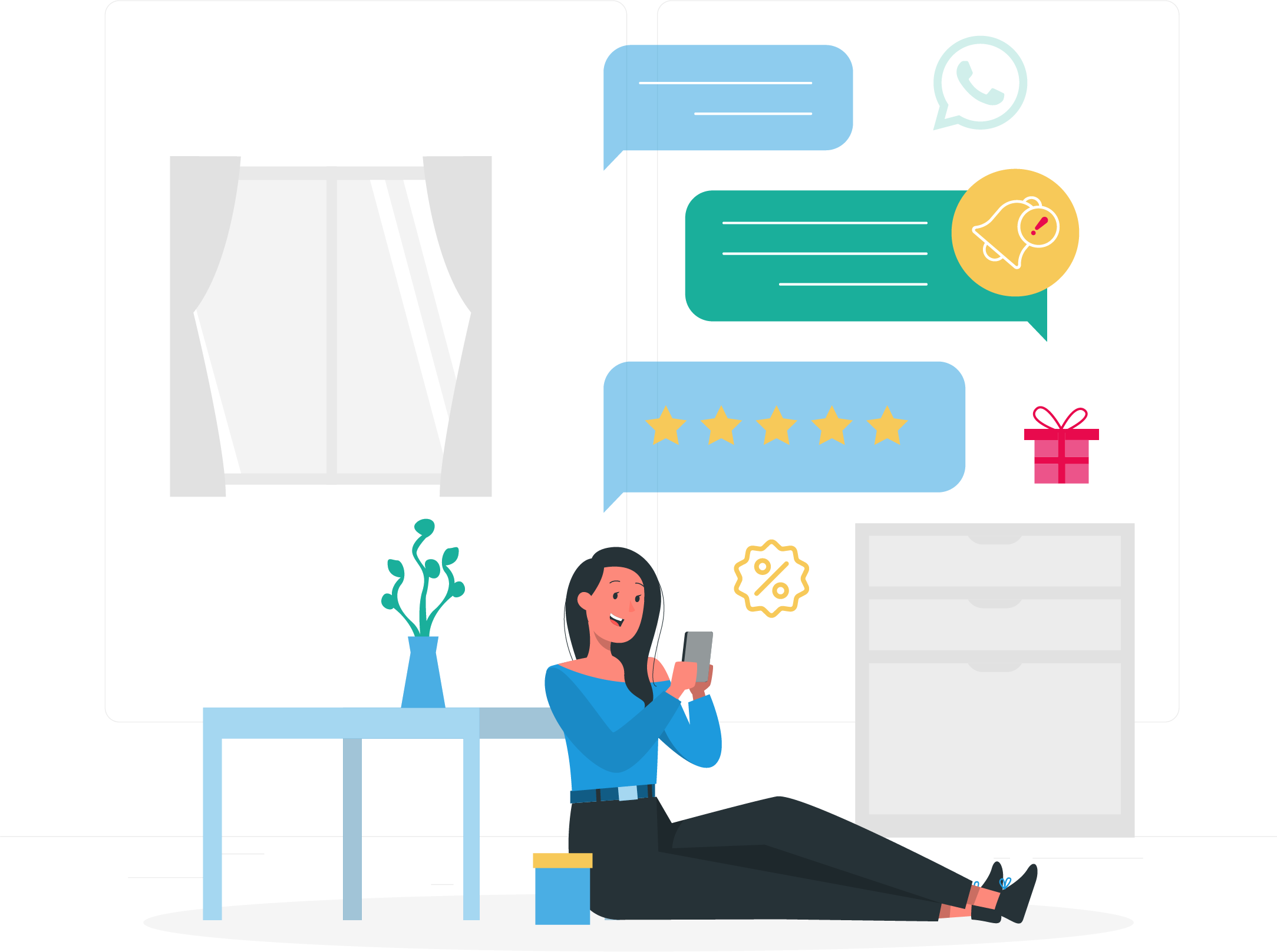 Notifications are extremely valuable in marketing, whether online or offline. You can offer discounts or vouchers to privileged customers that have opted in to receive them – for an extra personal touch perhaps you might offer a customer a discount on their birthday.
You might invite customers to take part in a survey based on their history with you. For example, if you're finding many customers abandon items in their cart, you may want to ask them why – were shipping or sales charges too high? Was there another reason?
You might ask customers to leave a review of a product or perhaps invite them to a special event or product launch. Perhaps you have a priority customer club they may be interested in. If they fill the club's requirements, let them know.
Businesses report 40% of users answer their WhatsApp messages. When a customer responds, you're allowed to engage with them through open session messages, using a human agent or a chatbot - or a combination of both.
This helps create deeper bonds between you and your customers. Firms report between 5 and 25 times better retention when customers are engaged through messaging apps, enabling you to build your customer base much more rapidly.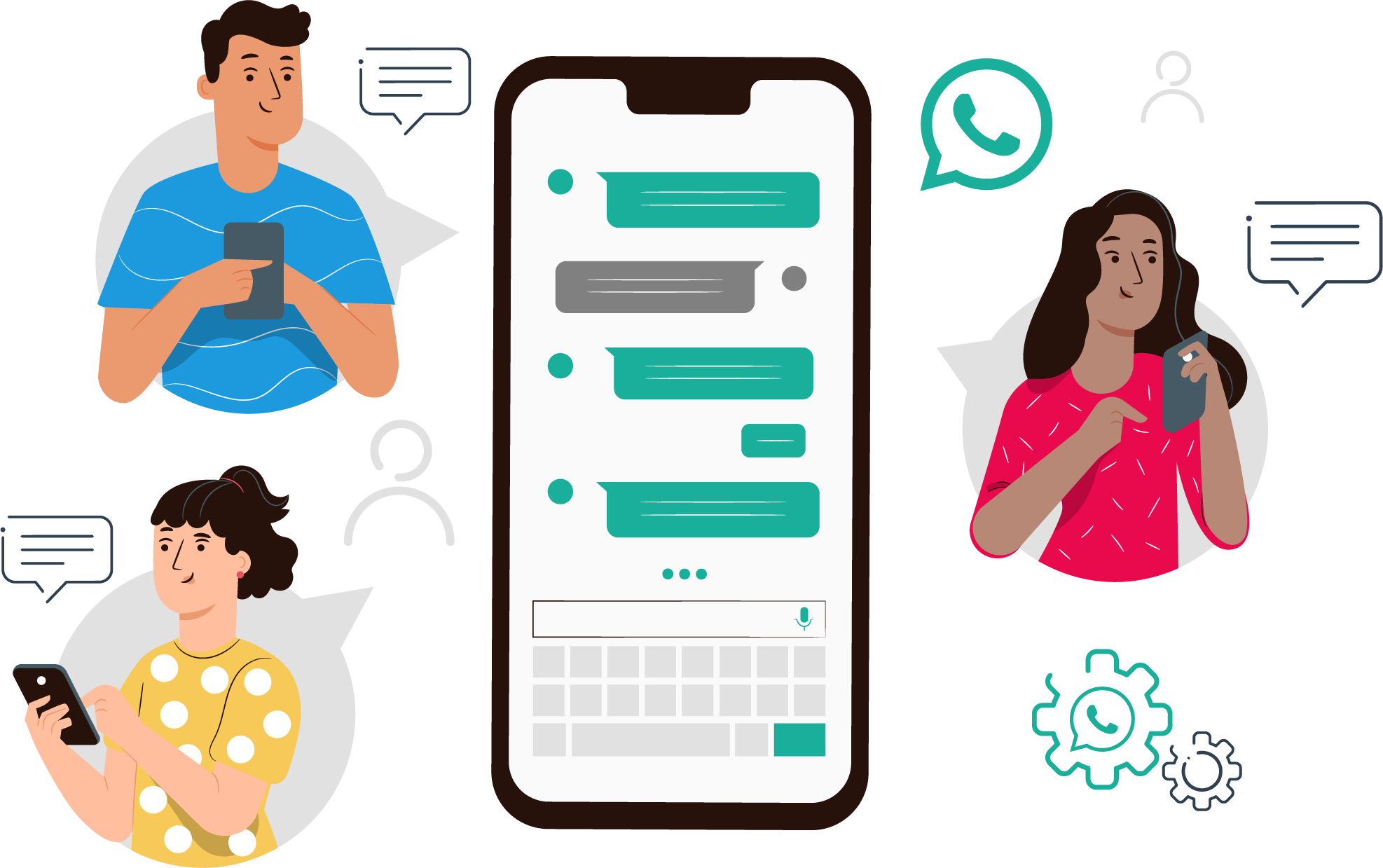 This new messaging type adds a valuable and versatile tool to your sales and marketing teams. They help you open a personal conversation with customers automatically, in a timely way, opening a conversation without tying up a human agent. This means you can contact each and every customer who's opted into WhatsApp messaging without fail. When a customer responds, you can use your usual procedures to keep the conversation going with traditional session messages from either your chatbot or a human agent.
It's a tool with a great deal of potential.
If you want to find out more about how to use WhatsApp Business API's notifications, and how unifonic products make it easy for your to take advantage of this messaging type, speak to one of Unifonic's WhatsApp experts