Welcome to The Power of Integrated, Cloud-based Engagement
Today, Almost Any Business Can Engage Customers Across Multiple Channels. So Why Aren't They?
Your customers love to chat with each other through voice, SMS, social media, and messaging apps. Yet when they need to communicate with your business, what happens? Suddenly it's back to frustrating delays in a call center queue or waiting for a reply to an email or online query. It doesn't have to be like this.
Multi-channel communication is part of everyday social life. It's rapidly becoming part of everyday life as a consumer too! A revolution is taking place as more brands realize the opportunities that cloud communications bring to expand and enrich customer engagement. This technology offers a cost-effective way to adopt multi-channel engagement that is easy to implement.
When a business can reach customers through the channels they prefer, the world changes. Communications are no longer restricted to a tiny choice of channels such as voice or email. Talking to a brand is no longer a chore - it fits naturally into the way people live and communicate. And there are far more opportunities for the business to enrich the relationship, offer more value, and increase loyalty.
Putting Multi-Channel Engagement Within Reach
Previously, this vision of seamless customer engagement may have seemed out of reach. Cloud communications solutions are changing all that. Now, you don't need a massive up-front investment. You also don't need a large development team or a lengthy, complex project. And you don't need to buy expensive services from your telecoms provider.
Welcome to the power of integrated, cloud-based engagement. With our Communication APIs, applications (Chatbot builders, Agent console, and campaign wizard), a marketplace with connectors and other add-ons, and some technical support you could be testing a new customer communication channel within 24 hours. That's how powerful and flexible cloud technology is.
Enabling your business to deliver messages across Voice, SMS, and messaging apps (WhatsApp, Facebook Messenger, Slack, Twitter, and more). There's virtually no effort needed to set it up, everything is controlled through a simple user interface. One major advantage is that the technology can be integrated with your existing business systems. This significantly cuts the cost of entry.
If you want to understand more about the principles and underlying technologies, take a look at our recent webinar with global CPaaS expert, Alan Quayle.
If your business feels stuck with outdated communication options that your customers don't really like, you now have a rapid and easy route to a more exciting future. Many brands across the globe are joining the party and reaching out to customers in a multitude of ways to enhance their customer experience.
With Cloud Communication technologies you can add new channels when you want. You pay for services as you use them and enjoy the benefits - there's no big up-front investment.
Customized Customer Journeys - Without the Cost
A business knows its customers. Details such as the products and options they prefer and how and when they like to be contacted are easily remembered. The business can adapt the customer experience and communications to suit each individual without much effort.
But what if you have thousands or hundreds of thousands of customers? Meeting individual preferences looks like an impossibly expensive task. So everyone has the same experience. Communications are managed identically across a small range of channels that everyone uses. Options to adapt or personalize the customer journey are limited.
Adopting a cloud-based customer engagement solution means you can customize communications to suit individual customer preferences. It doesn't matter how many customers you have. 'You prefer WhatsApp, to Twitter' - no problem. 'You want an automated SMS reminder' - no problem. 'You don't want any SMS messages' - no problem.
What's Your Plan for Improving Customer Experience?
There's nothing magical about the terms customer experience or customer journey. It's simply what successful enterprises have always known: make it simple for people to be your customer and they are more likely to choose you over a competitor.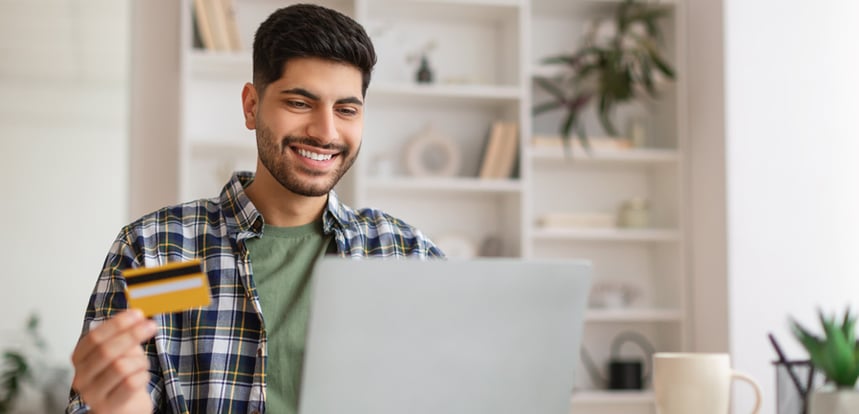 If your customer's journey from interest, to purchase, through fulfillment and aftersales support is really efficient, they may even care less about price. The theory hasn't been the problem. It's been the practicalities. How do you keep prospects and customers engaged in a noisy multichannel world with so many distractions and competitive offers - and make it simple?
Integrated multi-channel engagement allows you to understand every step a customer makes in their journey and then proactively support each step across the communication channels your customers prefer. You can program post-purchase engagements to encourage more repurchases and ensure that customers are satisfied.
The Unifonic omnichannel cloud communications platform can also simplify processes such as account verification and security. Best of all, it's not difficult or expensive to implement - if you have the right technology partner.
Communication Channels Are Global, Customers Are Local
We all like simplicity and prefer to do whatever is easiest - that's human nature. Multichannel customer engagement delivers the ease and simplicity people seek. But while the desire for simplicity might be universal, achieving it means different things in individual countries and regions.
There's no global template that says: 'implement this channel in this way.' Countries have their own regulations for telecoms, privacy and data security, for example. Cultural norms around how we communicate are different. And some parts of the world have larger and more active developer communities.
While the underlying technologies of cloud communications are similar, successful implementation depends on many local factors. Global cloud communication platform providers tend to assume that these details will be resolved at the local level. Their relationships are focused on developer communities rather than business functions such as sales, operations and finance.
But the whole world isn't like Silicon Valley. That's why finding a trusted regional technology partner that understands the legal and cultural landscape is essential. Your partner won't have to learn about local legal and cultural expectations, because they are living them day-in-day out.
Implementing multi-channel customer communications using the Unifonic platform is achieved through existing integrations and templates to help your set up each channel. The tools can be used by anyone with a good level of basic computer skills and don't require you to write your own code. This offers a realistic and achievable route for any business to start using multichannel communications almost immediately. So why wait any longer?
Notice makes omnichannel messaging simple and cost-effective, check here.