Petromin Improves Engagement & Reduces Costs with WhatsApp Business API

Petromin wanted to be reachable anywhere, anytime using a reliable channel with a wide user base, without increasing their operational costs.
The Challenge and the WhatsApp Chatbot Solution
Customer Engagement
Petromin wanted to be reachable anywhere, anytime using a reliable channel with a wide user base, without increasing their operational costs. They wanted to enhance customer engagement and build brand awareness.
Petromin found that most of their customers' inquiries fell into similar categories, which offered the possibility of automating many responses.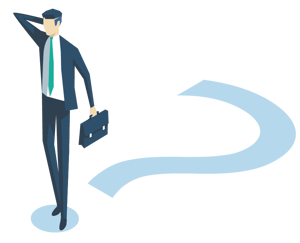 Unifonic's Solution?
A WhatsApp smart assistant chatbot.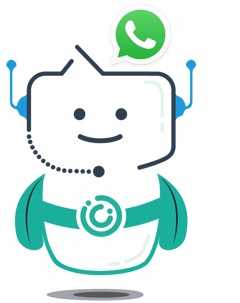 Unifonic recommended that Petromin adopt the WhatsApp Business API for its messaging service, pointing out that it has a high user base in the Middle East (with a penetration rate as high as 80% of smartphone users in Saudi Arabia) and that it is widely considered to be a safe, reliable messaging channel.
The company agreed, and Unifonic activated the WhatsApp business account for Petromin's unified number.
Unifonic provided Petromin with a rule-based WhatsApp chatbot API with a flexible dashboard and an NLP chatbot builder to update the chatbot contents based on their customers' reactions as well as the latest updates to their services.
Now, Petromin provides a WhatsApp smart assistant chatbot to answer most of the questions received by their customer service and call center team.
This means that through their WhatsApp chatbot, Petromin can offer customer support 24/7 without increasing their operational costs and by using a reliable, stable channel preferred by most of their customers.
Results and Benefits
Petromin monitored levels of customer inquiries and satisfaction before and after activating WhatsApp Business API.
Their analysis showed a 50% increase in customer engagement following WhatsApp activation, as well as a significant increase in customer satisfaction. They also found that operating costs for their call center fell, exceeding their expectations.
At the same time, they recorded an increase in new customers.
This resulted in:
50% more customer engagement
New customers
Reduced call center operational costs
Increased customer satisfaction
Conclusion Statement
Petromin found WhatsApp Business API to be a highly effective channel for increasing their availability to customers to provide responses to queries 24/7.
Activating an NLP chatbot gave Petromin the ability to engage with customers on a popular messaging service.
Customers reacted positively to the new channel, which was reflected in their increased engagement and satisfaction.
This, in turn, enhanced Petromin's brand reputation. Not only did the channel help Petromin to lower their call center operating costs but also it helped them to generate new business.
This company is a leading lubricants and automotive services company in the Kingdom of Saudi Arabia, operating four lines of business: oil lubricants, car servicing (Petromin Express), fuel retailing, and car dealerships. With more than 5,000 employees, Petromin exports its products to more than 40 countries in the GCC, Middle East, Africa, and Asia.
Petromin traces their origins back to 1968, when the company built a reputation for producing the highest quality lubricants in the region.
In 2007, Petromin went through a change of ownership and the start of a journey that has transformed the business into the leading automotive services company it is today.