Omnichannel notifications help to improve communications with customers and colleagues. They also open new opportunities to improve marketing and customer service. Yet they can also be a headache to manage. Is there a way to make the process so simple that more businesses can reach customers through as many channels as possible?
Consider, for example, when you have a message that you must send to large numbers of customers or your entire customer base. You want to be sure they will all see it. The operation must also be cost-effective. What do you do?
Meanwhile, your customers have channels they prefer and some they never use. They want any notification process to be convenient and helpful, and not seem like an intrusion.
These scenarios are common in many enterprises where large numbers of people need to be informed about special offers, service upgrades or other important business messages. But while many brands see the opportunities of omnichannel notifications, few are using them to their full potential. Why is this? It's usually because it seems too complicated.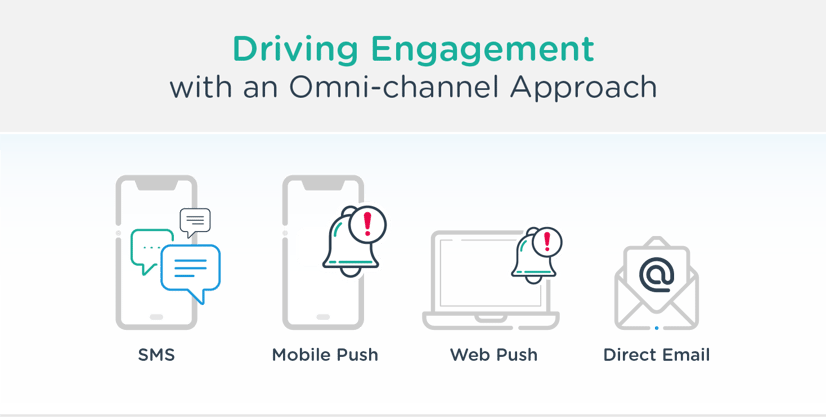 What is Omnichannel Messaging?
This is simply a term that looks at all of the channels being used by consumers including Voice, SMS, messaging apps (for example: WhatsApp Messenger, Facebook Messenger, Apple Business Chat, Google RCS, Twitter) and push and considers how brands can use them to build customer relationships. The biggest barriers encountered by enterprises trying to launch omnichannel messaging are cost and complexity.
For example: A prospect receives an SMS Message with an offer and responds. The same prospect sends a new inquiry via Facebook, or WhatsApp
Messages can be programmed to be sent out at specific times - such as with sales promotions - or in response to specific customer actions such as account sign-up.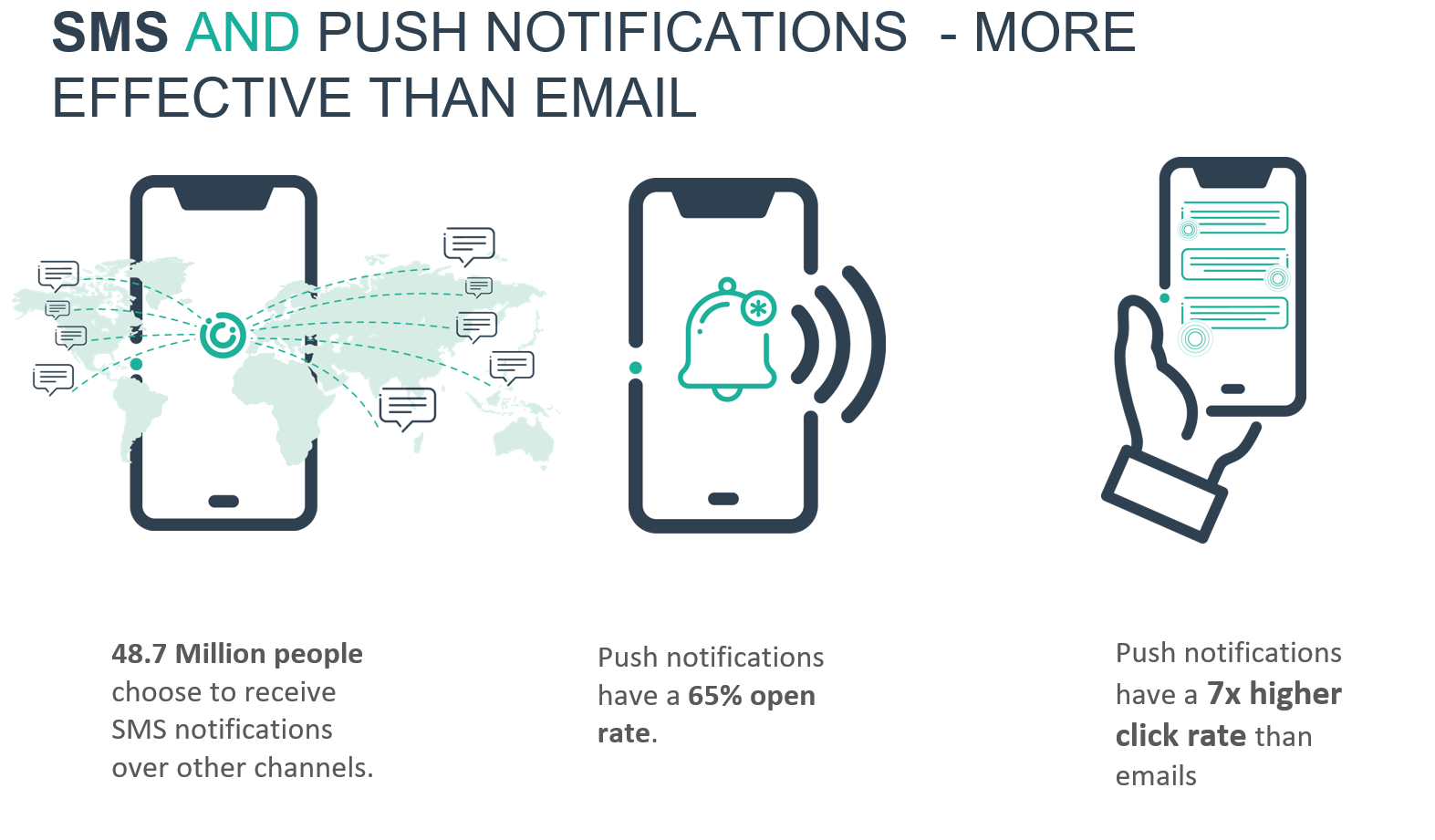 How Do Omnichannel Notifications Become Complex?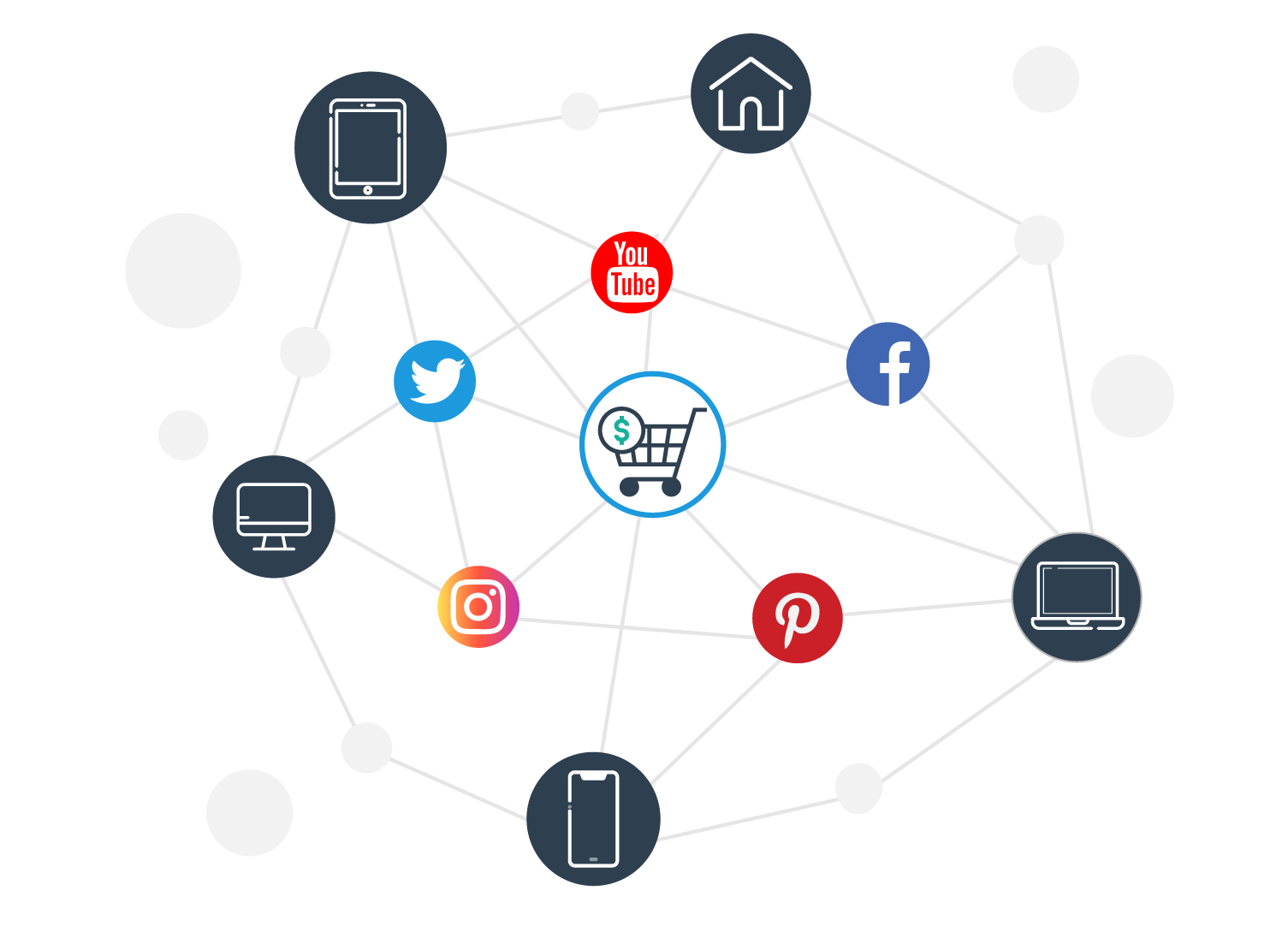 Ideally, omnichannel notifications should be sent using the lowest cost channels. But different channels also have different purposes.
OTP messages and bank transactions need to be sent by SMS or email. Local market regulations can also influence which types of messages can be sent over certain channels. For example, in Middle East markets bank transaction notifications cannot be sent as a push message to apps because users don't have to unlock the device to view them.
You also need to take account of customer preferences and you need a way of activating alternative channels when messages are not received (failover). There is potentially a lot of complexity that has to be managed. All of this usually means writing complex code and pulling data from multiple address books. What if all of this could be made so simple and highly automated that the code needed could be written in XXXXXXXX and the configuration process just involved ….? that anyone with basic computer skills could do it? This is exactly what the unifonic Notice application achieves.
Cost-Effective Multichannel Messaging
Sending notifications over some channels is cheaper than others. There are different costs involved in sending messages by SMS, voice, WhatsApp or Facebook Messenger or as push notifications. Ensuring that as many notifications as possible are sent and received on the lowest cost channels can save large enterprises many thousands of dollars.
The cheapest option is to send either an app push or web push notification. App push messages can be highly effective for engagement but not all customers will have installed or be using the app. What happens for customers without the app or where the push message isn't read?
A good example here is an OTP notification. Timing is vital as the customer is likely to be doing something important such as signing into their account or authorizing a transaction. You might want to influence the process so that the customer chooses to be notified over the lowest cost channel but, above all, you want to be certain that they see it and that the process is secure and compliant with market regulations.
Prioritizing channels to control the cost, while still taking account of customers' preferences and the message urgency is where omnichannel notifications can start to become complicated.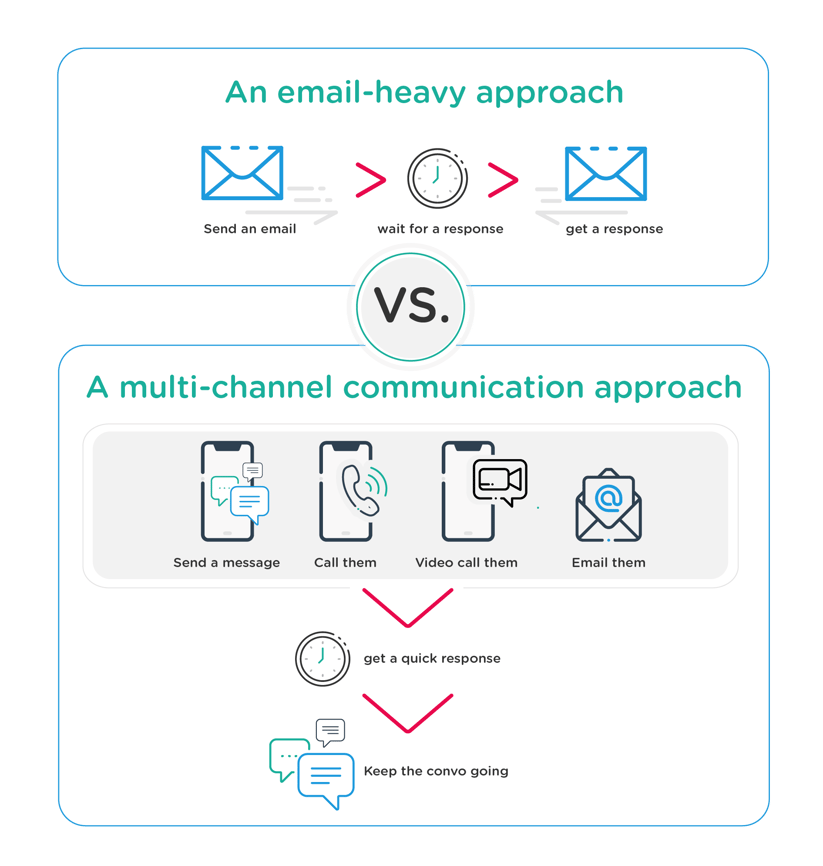 Choosing the Most Effective Channel
The nature of the notification or the people you are communicating with can determine the most appropriate and effective channel. The cheapest channel isnt usually the most effective, sending a reminder by email which will be opened in a few days misses the mark while sending it through whatsapp or an automated call means it will probably get through faster.
In healthcare, for example, delivering appointment updates and reminders via voice may be the best way to get attention and create the desired interaction. Other messages such as new offers might be more effectively delivered by SMS or push.
When all channels and notifications are easy to manage it's possible to make decisions based on the channel that will have the biggest impact for that particular notification, rather than the channel that is least work to manage.
These insights can then be fed into strategies for customer acquisition, onboarding, nurturing, reactivation and repeat sales, alongside keeping customers informed to improve their overall experience.
Omnichannel notifications increase the opportunities a business has to develop a relationship with prospects and new customers once they have made an initial purchase or sign-up. Used effectively, notifications will reduce defections and increase the lifetime value of each customer.
Notification Channels and Customer Choice
As consumers, having a wide choice of communication channels is great. It's easy to stay connected any time and any place. If we want, we can use different channels for contacting friends and family members, or for business, shopping, banking or any of the hundreds of things we do each day.
For enterprises that want to be connected with customers, the breadth of channels is either a massive opportunity or a huge obstacle and systems admin nightmare.
Customers like to feel in control and that brands understand their preferences - particularly when it comes to marketing messages. Sending messages that people don't want over channels they don't like to use will simply convince them to opt out of notifications.
If, as consumers, an enterprise offers us a choice over how we receive notifications, this looks like an organization that believes in making things easy for us. We feel more valued and less like a commodity.
But if the notification infrastructure isn't integrated, offering customers a choice of channels causes problems. For one thing, the system you use to manage notifications is likely to have to pull data from different address books and work out which contact information to use in each instance. With many thousands of customer contacts, the system rapidly becomes unmanageable.
The unifonic Notice application stores the communication preferences that each customer chooses when they sign up to the service, along with any changes they might make. All the contact details are in a single address book, which makes it much simpler to activate the channels each customer prefers.
The entire process is managed through a single API. This integrated approach also simplifies the failover process when notifications are not opened.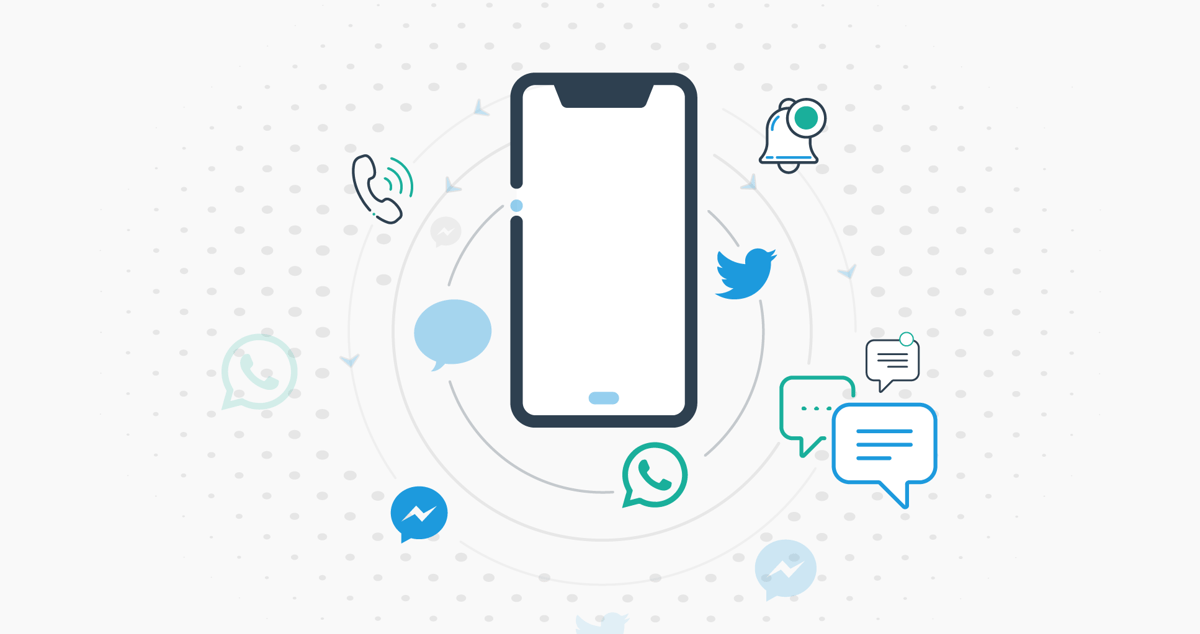 Automated Notification Failover
Depending on where we are and what we're doing, our preferred channel may not be available to us. Or maybe we just stopped using a particular messaging app that we used to enjoy. For various reasons, a significant percentage of notifications are not successfully delivered at the first attempt.
Omnichannel notifications give you options about what to do next. The message can be resent over the same channel after a specified interval or you can try alternative channels until the message is delivered.
If you don't have a dedicated application managed through a single API like unifonic Notice, message failover calls for manual intervention and coding. In practice, this means additional cost and a significant delay before a notification is ready to send. Is this a delay that the enterprise can afford?
The highly intuitive Notice user interface allows rules such as the interval before which notifications are re-sent and the sequence of channels to be set up in minutes. It's then just a question letting the application get on with the task of making sure everyone gets the notifications they need.
Automation is an essential ingredient of any efficient and cost-effective omnichannel messaging system.
Emergency and High Priority Notifications
Sometimes there is an urgent need to make sure everyone sees a message or alert as soon as possible. Redundancy is inevitable in these cases because it's essential that the message is seen quickly.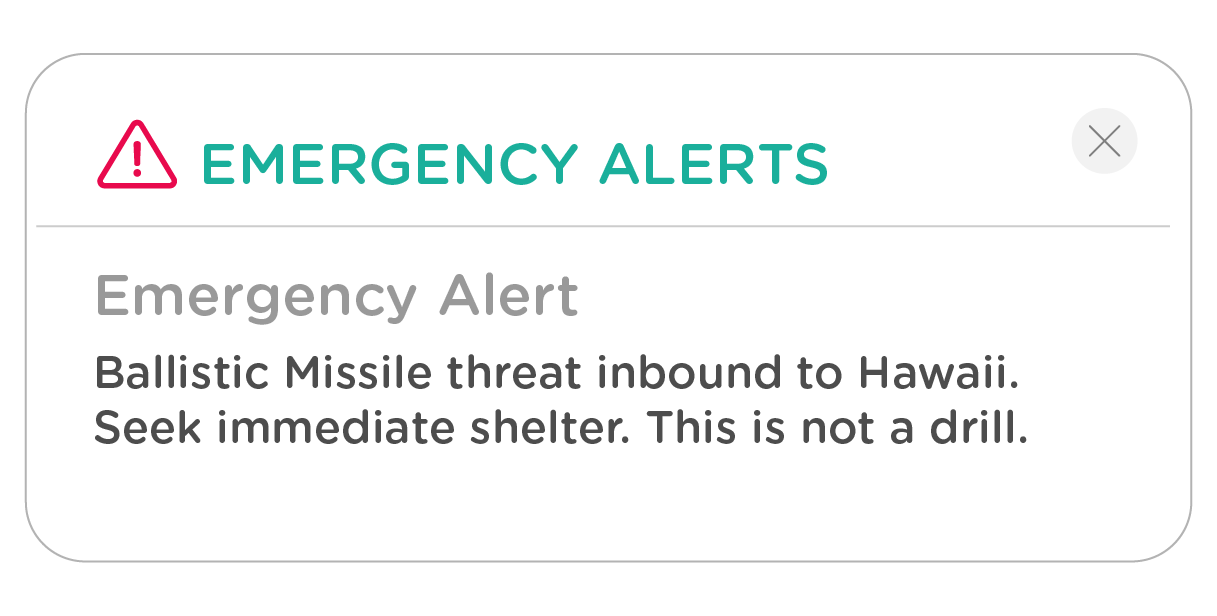 Large-scale message 'fan-out' across multiple channels simultaneously is the best method. But sometimes it isn't an option if, for example, omnichannel notifications are not available to the organization or the system they use isn't flexible enough to respond quickly.
This is another task that unifonic Notice makes simple. Load the message, select the channels, and send. It's really that quick and easy.
Performance Management
To manage notifications effectively you need data on how many messages are received and on what channels. You also need data on the time lag before messages are opened and the total cost for each notification. Without a single flow of data it's a significant task to collect and analyze the information you need.
If analysis has to be done manually using different data flows it's another disincentive to use more notification channels to meet customer demands. When the process is streamlined and automated, performance data can be presented in a simple dashboard to inform future decisions and planning.
This helps you understand which notifications perform better on which channels and to ensure that you send messages on the most relevant channels at the most effective time.
Connect All Channels Through a Single Application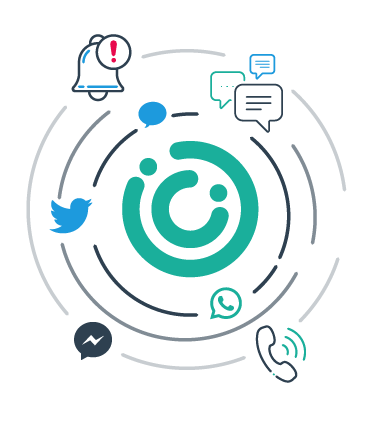 The reality is that omnichannel notifications will remain largely beyond the grasp of organizations that try to manage them manually. It's like knitting spaghetti whenyou have to write lines and lines of code even to send out relatively straightforward communications. This is not a sustainable option and cannot deliver the agility that modern enterprisesneed to keep customers engaged.
When all channels are connected through a single application like unifonic Notice, omnichannel notifications using voice, SMS, push notifications and messaging apps become simple. With no need to worry about HOW you will send notifications there's more time to think about WHAT notifications you need to send to keep people informed and improve the customer experience.
All you need to do is set your preferences using the Notice GUI and build an audience address book. Then start communicating with your customers in the way they prefer while also controlling the cost and staying on top of performance data.
If you are interested in simplifying omnichannel notifications for your organization,
contact the unifonic team.