5 Ways to Ensure Secure Online Transactions
Between 2021 and 2028, online transactions are predicted to grow at an annual rate of 19.4%. This phenomenal growth is being driven by a combination of different factors including the continued proliferation of smartphones, the continued movement of everyday life to online environments and the advances in technology that make buying online easier and more attractive than ever before.
This growth in transactions has inevitably brought with it a corresponding growth in fraudulent activities and cybercrime. Criminals are using ever more elaborate methods to get hold of people's payment details, leading to a constant cat-and-mouse game being played out between businesses trying to secure transactions and those trying to create and exploit vulnerabilities.
So how do responsible businesses make sure they are taking advantage of the opportunities of the new digital marketplace whilst still protecting their clients' data and privacy? And how do you make your customers feel secure enough to provide their payment details?
Below we explore some of the key technologies helping businesses to provide their customers with the confidence to purchase online.
1) Multifactor Authentication (MFA)
Multifactor Authentication is a security system that uses multiple layers of protection to confirm user identity. Common examples include codes generated by apps or through voice and messages, personal security questions, secret words, email verification, or fingerprints.
By leveraging several authentication levels through a suitable API, your user's account will remain safe even if one method is turned off or damaged.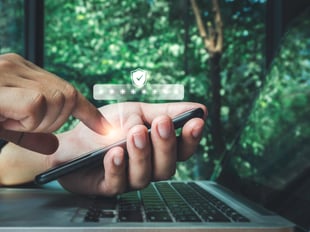 2) Number Authentication
Phone number verification replaces the need for email addresses when an account is opened. Businesses globally use it as an additional security measure as it can help guarantee a phone number is authentic and reachable. Since most customers will own a mobile phone, SMS verification can be a simple and cost-effective way to secure transactions and avoid bots or fake users.
3) OTP Generation
A user's identity must be verified before protected data can be accessed. But malicious users can sometimes get hold of customers' passwords or payment credentials.
One Time Passwords (OTP) generate new login information via voice or SMS two-factor authentication whenever secure access is needed. OTP verification, In contrast to static passwords, uses single-use tokens that expire within minutes to dramatically reduce the risk of attackers misusing them. Using an OTP authentication API can also block certain fraud pathways like phishing or malware.
4) Trusted Payment Gateway
With a reliable payment gateway, merchants can provide secure transaction options for their customers using credit cards or digital wallets. Unless they want to invest heavily in running their own servers, most people selling online prefer to use a built-in payment gateway or third-party plug-in. This eliminates the risk of holding on to sensitive consumer information. Established gateways like Skrill, Stripe, and Apple charge operators a subscription and/or a transaction fee to guarantee security.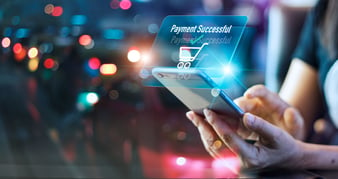 5) Number Masking
Number masking is used to protect a customer's identity and personal data. This API anonymizes phone numbers so businesses can communicate with clients freely without either party revealing personal information. In this sense, it is less about securing financial data and more about adding to a customer's general confidence in the company's values and creating a mutual trust.
It is a technology used very effectively during the delivery of physical products to a customer's home or office. Drivers and customers can contact each other to arrange a convenient delivery without having to exchange personal phone numbers. Customer service teams also use number masking to great effect to be able to provide help and guidance in an atmosphere of greater trust.
Wrap-up
The success of any modern business is often directly related to the degree of trust a customer has in the security of their transactions. Most companies would understandably concentrate on their core business rather than data security and with help from a SaaS platform with a strong track record of security, you can do just that.
In use by over 5000 industry-leading customer-centric organizations, Unifonic can help streamline customer interactions and channels through a suite of low-code APIs. For more information or expert advice, get in touch with us.